FIREX International

FIREX International
12-14 July 2020
ExCel London
FIREX International is the global arena for sourcing fire safety products, guidance and expertise. It gives fire and security professionals access to the very latest technology from suppliers across the world, cutting-edge solutions and the essential knowledge to ensure life safety.
Over the last four years, has witnessed a 22% increase in visitors with growth in property & construction; government, consultancy and electrical engineering. Visitors to FIREX 2019 had a combined budget of £6.4bn, 42% of which had over £500,000 to spend on fire and life safety technologies.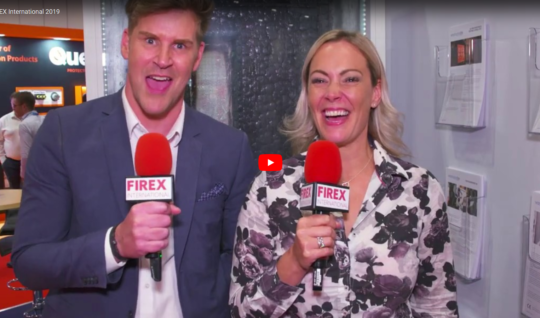 Video
Watch the FIREX 2019 Highlights Video
How do I get involved?
As an FIA member you'll receive up to 15% off your stand for FIREX 2021
Start designing a bespoke package that suits your business goals with Bradley Horne, Account Executive, FIREX International. Brad will talk you through the stand and sponsorship opportunities across a range of promotional items and feature areas – get in touch today.
Visitors who attended in 2019 included:
Regional Claims Manager (Property), Zurich Insurance Plc
Station Manager Fire Safety London, Defence Fire and Rescue
Fire Safety Manager, Gatwick Airport Limited
Head of Fire, UK, Skanska UK
CEO, Passive Fire NZ
Fire Risk Assessor, Origin Housing
Fire Stopping Installer, Thaler Contracts LTD
Fire Manager, Casmar Electrónica S.A.
Senior Fire Risk Assessor, Firewatch South West Ltd
MD, Bretland Construction
Chief Executive Officer, Shield Fire Safety Limited
For more information about the show, who attends and how you can be involved, download the FIREX International brochure
Register Today to see the most innovative fire detection & prevention products, emergency lighting solutions, suppression systems and more in action. It's free to attend.